Audrey Hepburn
Audrey Hepburn
When we are seeking some inspiration for our own wardrobes and style, we often turn to celebrities to help show us what we should be wearing and exactly how we should be wearing them too. One of the most timeless and beloved, though sadly now departed, celebrities that epitomised charm and insouciance has to be the legend that is Audrey Hepburn.
Aside from her obvious beauty, Hepburn was one talented lady speaking multiple languages, as well as of course singing, dancing and acting, and even better, she was a devoted charity benefactor and humanitarian too, right up until her death in 1993. As a key feature in the dreamy Golden Age of Hollywood, she starred in films that are famous worldwide and that continue to be popular even today such as "Breakfast at Tiffany's", "Roman Holiday" and "Sabrina". We're going to be taking a look at some of the star's most iconic looks, so read on to find out more.
We simply have to start with one of the most iconic roles that Hepburn ever played, that of eccentric socialite Holly Golightly in "Breakfast at Tiffany's" where in the opening credits we can see one of if not the most iconic little black dress of the 20th century. With the addition of long black satin gloves, an enormous and ostentatious necklace and of course that up-do with the diamond barrette as well as the long cigarette holder, this image has been an enduringly popular one. Every woman would love to be able to emulate this chic and elegant yet none-the-less eye-catching style that will mean all eyes will be on her when she enters the room.
Audrey Hepburn's breakthrough role that catapulted her into international stardom was of course "Roman Holiday" in 1951, in which she starred opposite acting legend Gregory Peck. Her impish charm and mesmerising smile captivated the audience the world over, and this film remains just as charming to this day. Following a drastic but fantastic hair-style change, Hepburn's character of Princess Anne floats around Rome in a full fifties style skirt with a nipped in waist that is further cinched in with a wide belt, a fitted white shirt with rolled up sleeves with the addition of a little neckerchief and lace up espadrilles. Her character looks relaxed and carefree, and of course absolutely beautiful!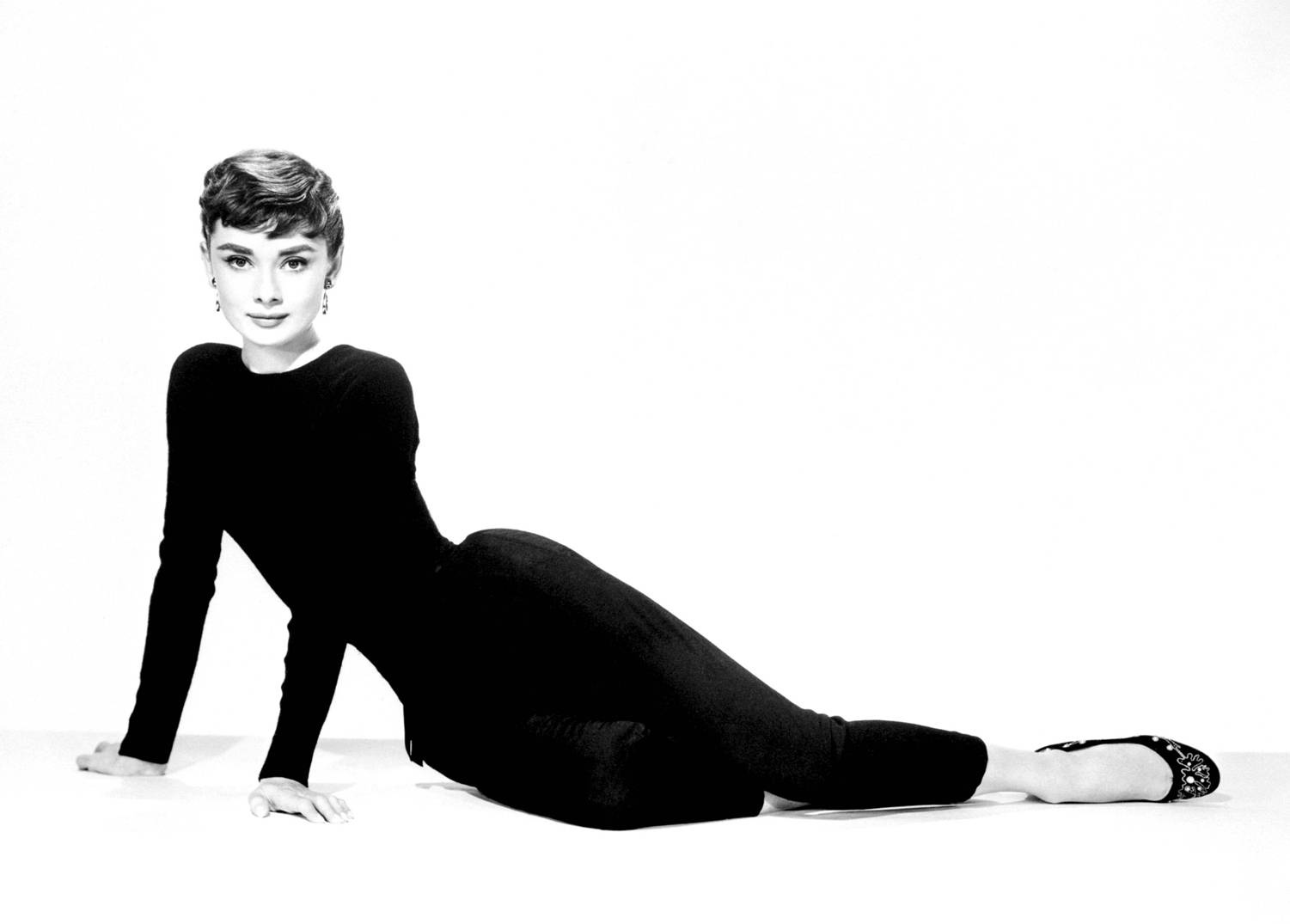 In the film "Sabrina" (1954), Hepburn's exquisite figure is shown off to perfection with a beautiful wardrobe that perfectly fits this Cinderella role. One of the most stunningly simple yet incredible effective outfits that she wears in this film has to be when she dons a pair of black capri pants, a black fitted jumper and jewelled black flat pumps. This outfit could look a bit severe, but instead it looks absolutely wonderful and timeless, showing off her waspish waist and enviable figure. A pair of earrings and her arch and intelligent look are all that are needed to complete this outfit and make it one that we all wish to copy!