Fashion Essentials This Summer
Fashion Essentials This Summer
Even if you haven't got any summer holidays booked, summer is the time when we can expect to do a bit more travelling whether it is a weekend away with friends, a city break or a muddy weekend at a festival somewhere. One thing that you don't want to be is unprepared though, so it is important to have some summer essentials planned and at the ready for whatever this summer may bring.
The great thing about summer essentials is that you don't have to spend loads of money to create a style that will look expensive and elegant, and you don't even need that many pieces to have a good basic setting for your mode. With so many trends and fashions swirling about at this time of the year, and the wish to show a little more skin without showing too much, it can be difficult to know where to start when it comes to summer essentials, so here are some lovely pieces to help give you some inspiration.
In summer a beautiful sun dress that you can either dress up or down is an absolute necessity when it comes to important pieces for your wardrobe at this time of the year. For a dress that is reasonably priced and that has a timeless quality about it that means you'll be able to bring it out year after year, then this tea-dress reminiscent of the 1940s style is an absolute beauty. Costing only £19.99, this dress boasts a flattering V-neck style, front buttons, a natural waist, short flowing skirt and adorable sleeves with dainty bow detail. Whether you wear this dress with pumps as shown in the picture, or with heels for a more glamorous look, this lovely yet simple dress is incredibly versatile.
A pair of great trousers as shown such as chinos are a good investment to make this summer, or if you prefer, how about a pair of the jeans as shown in the image above? Beautiful pastel shades will show off a tan, and with light cotton and elastane material mixes, you can be sure of the ultimate comfort. For a fun pop of colour that will be perfect for whatever you decide to do, we absolutely love this lilac high-waist pair from online retailer ASOS. Pair with a jumper and trainers for cooler days, or with a t-shirt and flip-flops for a more summery look.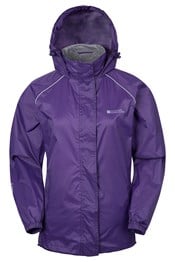 Finally since it is the UK, a summer essential simply has to be a waterproof coat and this handy pack-away from Mountain Warehouse will do the job. Costing under £20 and available in 3 different colours blue, purple and black from sizes 6-22, you can still summery yet prepared for the elements in this raincoat. Simply pack it away in its handy pouch and pop it in your bag, and know that you are prepared for the worst that the elements can throw at you this summer!